CHIROPRACTOR In Thame
CHIROPRACTIC CARE
For All The Family
Welcome to Thame Chiropractic Clinic
Are you looking for a safe and natural solution to your health problems such as: Back pain, neck pain, headaches, migraines, frozen shoulder, arm pain, shoulder pain, knee and leg pain, (Sciatica)?
Perhaps you'd to improve your health and lifestyle? At Thame Chiropractic Clinic, Oxfordshire, we offer safe Chiropractic care for the whole family. We welcome children and kids of all ages and also specialise in Chiropractic care during pregnancy and taking care of babies.
We provide high quality chiropractic care for: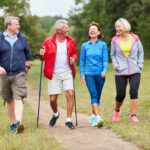 ADULTS
Young adult or senior, you'll receive the perfect care
CHILDREN & BABIES
Our chiropractor is experienced in treating the young
PREGNANT WOMEN
Specialist chiropractic care for women during pregnancy
ATHLETES
Care to improve performance and reduce injury risk
Subscribe to our YouTube Channel
After qualifying in the United States, Arthur Tovar graduated with the degree Doctor of Chiropractic as well as with a Bachelors of Science degree. He then went on to complete post graduate studies in Sacro Occipital Technique. Applied Kinesiology and achieving Certification as a Craniopath with Soto USA.
Today Arthur Tovar is a practicing Craniopath, Spinal Therapist and applied Kinesiologist in Thame, Oxfordshire, treating patients who are looking for a chiropractor in the local area of Oxfordshire, Buckinghamshire and Berkshire.
Thame Chiropractic Clinic has a special interest in helping families reach their full health potential. Chiropractic can also help you with joint pains, knee pains, general musculoskeletal aches, acute and chronic back pain, neck pain, headache, frozen shoulder, tennis elbow. Our chiropractic clinic provides treatment for expecting mothers suffering with back and neck pain since we understand how a woman's posture and body changes during pregnancy.
Make a super healthy (vegan) protein shake in only 90 seconds (watch the video if you don't believe ...
Read More

→
Our Location
Thame Chiropractic Clinic
6A Butter Market
Thame
OX9 3EW
Contact Us
Thame Chiropractic Clinic Your health is your wealth