This page was designed to help our patients in making better choices with products that can help improve their health.
Unfortunately we live in a world where we are constantly inundated by all types of chemical insults, from the products we put in our skin and body to the products that we use in our homes and offices.
Toiletries:
Faith in Nature Shampoo without carcinogenic chemicals such as Parabens and SLS
Faith In Nature Lavender & Geranium Conditioner Normal To Dry Hair 400ml
Green People: Hair gel without any nasty chemicals.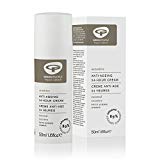 Green People Daily moisturising face cream
Green People Nurture Body Lotion
Gentle Cleanse & Make-up Remover 150ml
Green People Organic Sun Lotion SPF30 Scent Free 200ml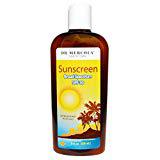 Dr. Mercola Natural Sunscreen SPF 30 (Water Resistant, 236ml)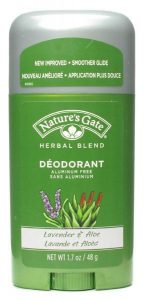 Nature's Gate has the best all natural no nasty chemicals and most affordable deodorant.
Food Products: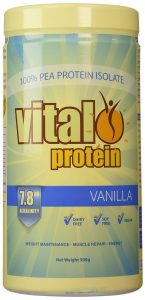 Vital Greens 500 g Vanilla Protein Powder
Vital Protein (Vegetarian Pure Pea protein Isolate): best vegetarian protein powder 
According to McMasters University research we should be ingesting 1.3 to 1.8 grams per Kg of body weight for stimulating maximal protein synthesis. Remember you can not heal tissue properly without enough protein in your system.
Silvertown Health has the best tasting and complete "Organic Superfoods Powder"
If you do not like greens or having a hard time getting nutrients in, just add a small tbsp of this powder to your breakfast smoothie 🙂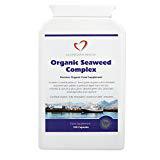 Legion Athletics Whey+ Vanilla Protein Powder – Best Tasting All Natural Isolate Protein Shake From Grass-Fed Cows For Weight Loss & Bodybuilding – Low Carb, Lactose Free, Sugar Free. 30 Servings
If you are more serious about building muscle then Whey isolate will help you recover muscle mass faster than Pea protein.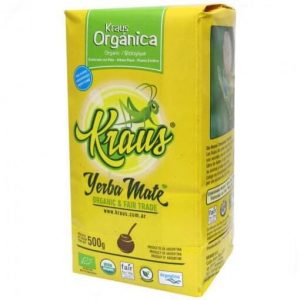 Yerba Mate Kraus Bio Mate Organic 500g Best one is the unsmoked and with Palos (With Stems)
Yerba Mate is a superfood which contains all the necessary nutrients to sustain life and has also been used as an appetite suppressant by dieticians. A much better choice than your regular coffee. High in Mateine and not caffeine. The perfect drink for the beginning of an energetic and productive day.
Wasa Gluten/Lactose Free Crispbread 250g
Biocera Alkaline Jug Filter with 2 Cartridges
Do not forget that men should drink 3 to 4 litres of water a day and women 2.5 to 3 litres a day
Books:
Bigger Leaner Stronger book if you are Man serious about losing weight forever and transforming your body.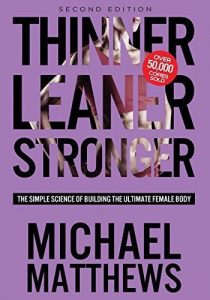 Thinner Leaner Stronger book if you are a Woman serious about losing weight forever and transforming your body.
Eat Right 4 Your Type: The Individualized Diet Solution to Staying Healthy, Living Longer & Achieving Your Ideal Weight by Peter J. D'Adamo (1997) Hardcover
I strongly recommend Dr D'Adamo Book "Eat Right 4 Your Type" as his simple concepts have tremendously helped me and many of my patients lose weight and stay healthy.
Exercise Equipment and other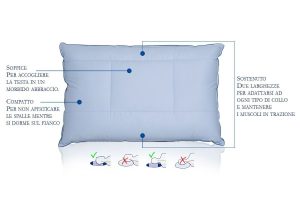 The Chiropractic Pillow
The Chiropractic Pillow  (After researching many pillows out there I came across this pillow which I personally use and highly recommend for side sleepers and back sleepers, I found it has the best support)
———————————————————————————————————————————————————
Sissel Sitfit Seat Cushion  33cm  £22.92
by Sissel
This relatively inexpensive cushion can help you have better posture when having to sit for long periods of time. It also helps to engage your core muscles when sitting and to constantly hydrate the lumbar disc for someone with a lower back disc injury. I never sit at home in front of the computer or in seminar without mine.
——————————————————————————————————————————————————–
Lying Foam Roller exercises are useful for decreasing tension on midback area and reducing thoracic Kyphosis
Simply lay on your back on this foam roller for 5 to 10 mins each day. If advised to do this exercise, wait for exercise instructions by email.
————————————————————————————————————————————————————
I recommend this type of pillow for people suffering with low back pain due to SI joint or disc injury and would like to sleep on their side.
LEADSTAR Knee Pillow for Pregnancy, Sciatica Pain Relief, Back Pain, Leg Pain, Hip and Joint Pain – Memory Foam Cushion with Elastic Strap and Washable Cover
————————————————————————————————————————————————————————————————-
TechRise Resistance Loop Bands, Exercise Bands, Set of 5 Natural Latex Fitness Bands for Workout and Physical Therapy, Pilates, Yoga, Rehab, Improve Mobility and Strength
Trideer Anti-Burst & Anti-Slip Exercise Ball with Quick Pump,Yoga Ball, 55cm/65cm/75cm/ 85cm Birthing Ball, Extra Thick Heavy Duty Ball Chair
NEW Exercise INVERSION TABLE Invert Align Exercise Bench reduce back/neck pain